Buyer's Guide: Choosing the Right Cooktop for Your Kitchen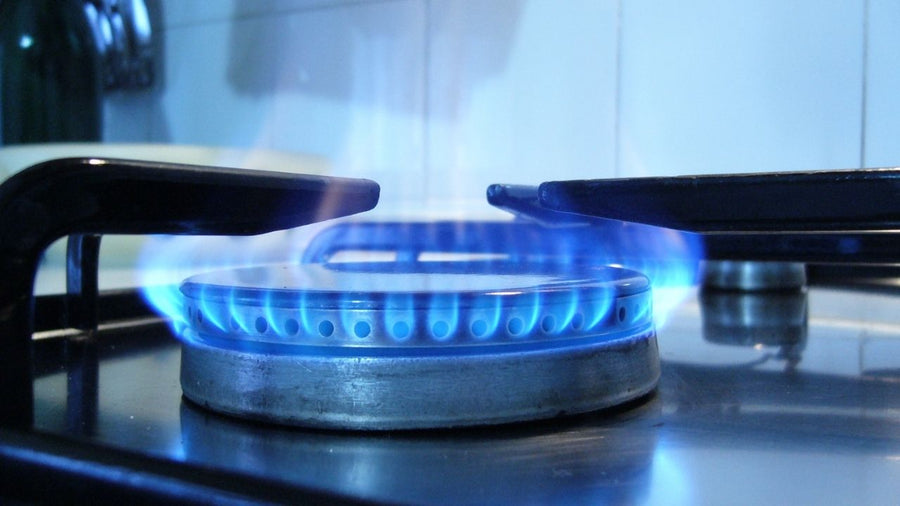 One of the most important appliances to choose for your kitchen is a stove cooktop. Although this device may not seem important, cooktops control the quality of your food, the intensity of your kitchen maintenance, and the safety of your home. Not all stovetops are the same, though.
Gas and electric cooktops come with their own features that can add different advantages and disadvantages to your kitchen. Finding which cooktops will work best in your home will depend upon your cooking, safety, and maintenance concerns. Are you interested in learning more about the features of these different appliances? If so, continue reading our buyer's guide to choosing the right cooktop for your kitchen below.
Cooking Habits
The first factor to consider when looking for a new cooktop is your cooking preferences. Do you prefer to order takeout instead of making your food at home? Or are you deeply passionate about cooking gourmet meals with inventive recipes?
Why Gas Cooktops Are Better for Cooking
If you enjoy cooking, then you'll most likely prefer a high-end gas range cooktop. Chefs prefer to use this appliance because compared to electric stovetops, gas cooktops offer more control over temperature while cooking.
Since gas cooktops use a direct flame to heat pots and pans, this appliance is ideal for homeowners who love to sauté their meals. Recreating a sauteed stir fry or seared meat recipe on an electric stovetop will be difficult. However, gas cooktops make this process much simpler and the results delicious.
Efficiency Features
If you have a busy schedule, efficiency might be the most crucial quality to look for in your kitchen appliances.
Since gas cooktops create direct flames for heating pans and pots, these appliances tend to be more efficient than electric stovetops.
However, depending on the type of appliance you invest in, there are plenty of highly efficient cooktops to include in your kitchen. Some of the most advanced electric stovetops even have dual-layered elements that help them heat foods faster than the average appliance.  
Ceramic Glass vs. Metal Tops
If you decide that an electric stovetop is a better fit for your home, remember to consider its surface material before purchasing. Whether you choose ceramic glass or metal for the surface of your electric appliance could affect how fast heat transfers while cooking.
Maintenance Considerations
You can't pick out a new appliance to install into your kitchen without evaluating the amount of maintenance a machine will need first, right? Cooktops are no exception to this rule. In fact, the type of stovetop you install in your kitchen can create a significant difference in the amount of time and energy you'll spend keeping up this device.
Why Electric Cooktops Are Low Maintenance
The most amount of maintenance that both gas and electric cooktops require is cleaning. If you prefer to spend less time cleaning your kitchen appliances, then an electric stovetop will likely be a better fit for your kitchen. This device's glass-ceramic and flat metal surface make adding cleaning solutions and scrubbing these materials clean a simple and fast process.
Since gas cooktops have leveled grates, removing, cleaning, wiping, and reinstalling these materials will be more time-consuming. Consider how large of a priority maintenance is for your kitchen appliances. If you prioritize convenience and low maintenance as the most crucial qualities of your stovetop, then electric stovetops will be ideal for you.
Eco-Friendly Features 
Living a sustainable lifestyle is an essential value for many homeowners. Not only does using energy-efficient appliances benefit the environment, but these devices often lead to lower electric bills and higher savings. 
Although there's plenty of debate over whether gas or electric stovetops are more environmentally friendly, the truth is that gas cooktops are often more energy-efficient. While gas is a fossil fuel, the amount of energy that electric stovetops need to heat foods usually ends in a higher percentage of energy use. So if you value using sustainable appliances, consider choosing a gas cooktop to make your kitchen greener. 
Safety Priorities
Since stovetops combine heat and sometimes gas, homeowners must know the safety concerns of both appliances.
Gas Cooktop Safety Concerns
First, electric cooktops can often be a safer appliance for homes with younger children. While there are plenty of safe ways to use cooktops, many homeowners worry about potential gas leaks that could occur if children mistakenly turn a stove on.
Electric Cooktop Safety Concerns
However, electric stovetops come with their own set of safety concerns as well. Depending on the design of your stovetops, children could mistakenly turn these devices on as well. Children are also at risk of burning their hands if they accidentally place their palms on a cooktop while it's heating up.
Both of these types of cooktops come with a variety of safety and health concerns. The key to navigating these hazards and finding the best device for your home is to find an appliance that includes specific safety features.
For example, only browse for high-end cooktop ranges that require users to push down and twist stove knobs to turn cooktops on. In addition, if you're searching for a safe electric cooktop, consider investing in a safer design for this appliance. With these safety considerations in your mind, you'll be one step closer to finding the best cooktop for your home.
The Takeaway
Before installing a new cooktop appliance in your home, you must factor in these significant considerations. Your cooking habits, efficiency preferences, maintenance concerns, and safety priorities will all be essential for helping you choose the right cooktop for your kitchen.
We hope this buyer's guide has been a helpful resource to help you start looking for your home's appliances. If you're ready to start browsing some of the most advanced gas cooktops to install into your home, check our Robam Living website to get started.
Robam Living supplies the best, most impressive professional kitchen appliances for your home. Our endless selections of cooktops, hood ranges, and steam ovens will help you recreate your favorite gourmet recipes with ease. To learn more about our high-quality products and services, check out our website for more information.