The Difference Between Range Top vs. Cooktop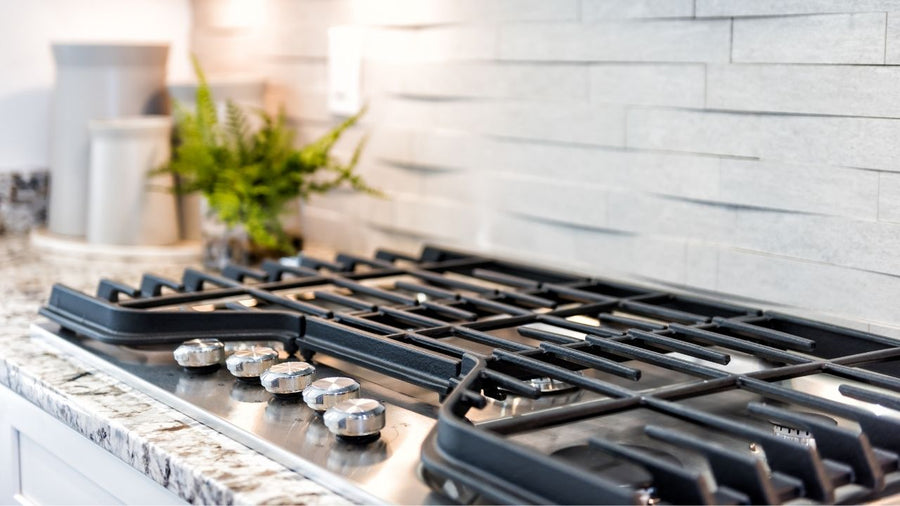 Nowadays, you have various options for appliances, cooktops, and other kitchen gadgets. One thing you may ask yourself is, "what's the difference between range top vs. cooktop?" Is one better than the other? Like any other appliance, there are pros and cons to each. Discover the difference between a range top and cooktop to decide what's best for you.
What Is a Range Top?
On a range top, the controls lie on the front section, similar to the look of the typical oven—except this only has the stove section. Often, you can purchase either a gas or electric range top, depending on what you prefer. One of the best things about this appliance is that it has many professional features and has a larger area for cooking.
The Cons
While this may sound like the perfect appliance, it's worth noting that a range top takes up a fair amount of counter space. So while you may have more room to cook, you could lose room for preparing the food. Likewise, some feel range tops are bulky, especially when installing them in a compact space.
What Is a Cooktop?
Unlike a range top, the knobs are on the surface of a cooktop which many parents of young children see as an advantage since kids can't reach it. Also, since most cooktops are smaller, buying one means you won't have to give up as much counter or cabinet space.
The Cons
Just like a range top, a cooktop has both pros and cons buyers should weigh before purchasing. A cooktop isn't ideal for a busy kitchen, so if you regularly host or cook large meals, this may not be the option for your needs.
Which One Is Best?
Deciding which one is best depends on a few factors. You can install either option directly on your counter—or purchase an oven with either range type— and both come in both gas or electric forms. If you do a lot of cooking or need something heavy-duty, a range top may be best since you have more space. On the other hand, cooktops are more compact and usually easier to clean.
To keep the decision-making process simple, jot down the answers to these questions:
How much room do you have in your kitchen?
How much food do you cook at a time?
How many features do you need?
By answering these questions and looking around your kitchen, you can figure out which is best and if you need to make sacrifices. A range top may have the professional features a home chef wants, but purchasing one also means losing kitchen space.
Shop at ROBAM
Now that you know the difference between range top vs. cooktop, it's time to make an addition to your kitchen! At ROBAM, you can browse through various gas range cooktops, ranges, and other must-have appliances so you can have your dream kitchen.