Top 5 Features To Look For When Buying an Oven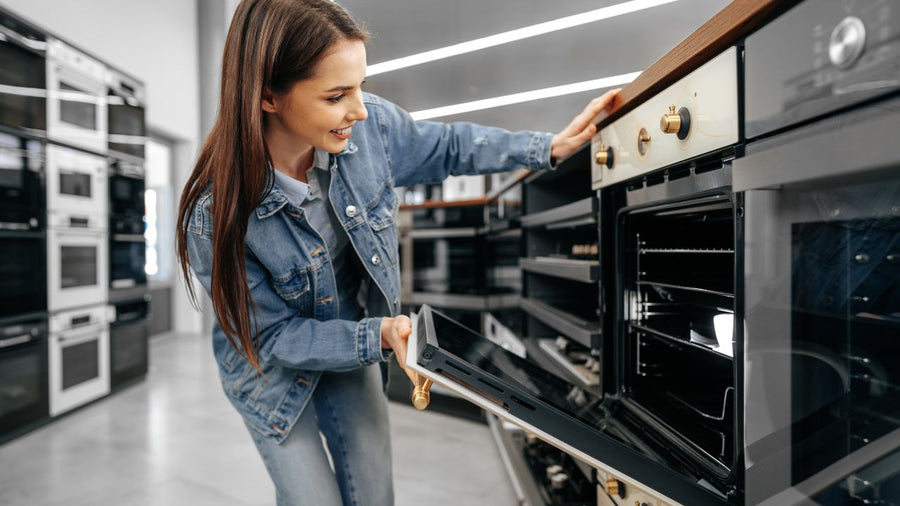 Buying an oven is serious business. You want to find one that will help you feel like a professional chef and look great in your kitchen. But what features should an oven have to provide that desired effect? Keep reading to learn about the top five oven features to look for when buying one.
Preferred Power Source
If an oven is going to be the right choice for your kitchen, then it needs to run off your preferred power source. While most ovens are electric, some are still gas, and some are combination or steam. Consider how you use your oven and what power source is best for your cooking methods.
Location Option
Designing a kitchen means you get to decide where your oven goes. Do you want a typical range that sits on the floor, or do you want a wall oven? If you're not sure, look at both and talk with your interior designer so you can find the oven that will work best for you. If you're replacing an old oven and don't get to choose its location, then focus on getting the best oven option for that location, whether range or wall.
Even Heating
For many people, having an oven that provides super even heating is very important. If this is one of your priorities, know that convection and steam ovens offer the most consistent heating. You may also want to consider a combination convection and steam oven.
Good Visibility
While some people throw a dish into the oven and leave it until the timer goes off, others prefer to keep a more watchful eye on their food. If you're one of those watchers, then you know how important it is for an oven to have good visibility. Look for tempered glass doors and a powerful oven light that will allow you to keep an eye on what's going on without having to open the door and let heat escape.
Smart Timer
We're well into the 21st century, which means it's reasonable to expect new kitchen appliances to have some smart capabilities. Among the most useful smart applications is a smart timer. These timers can delay starting, giving you time to prep and even turn off the oven once the timer beeps, so nothing gets burnt.
The top 5 features to look for when buying an oven are power source, location, heating, visibility, and smart features. If you're in the market for a new oven, look no further than Robam. We sell ovens and other appliances online that offer these features and more, so you can bring home the best oven for your kitchen.