Helpful Kitchen Tips: How to Care for Damaged Cooktops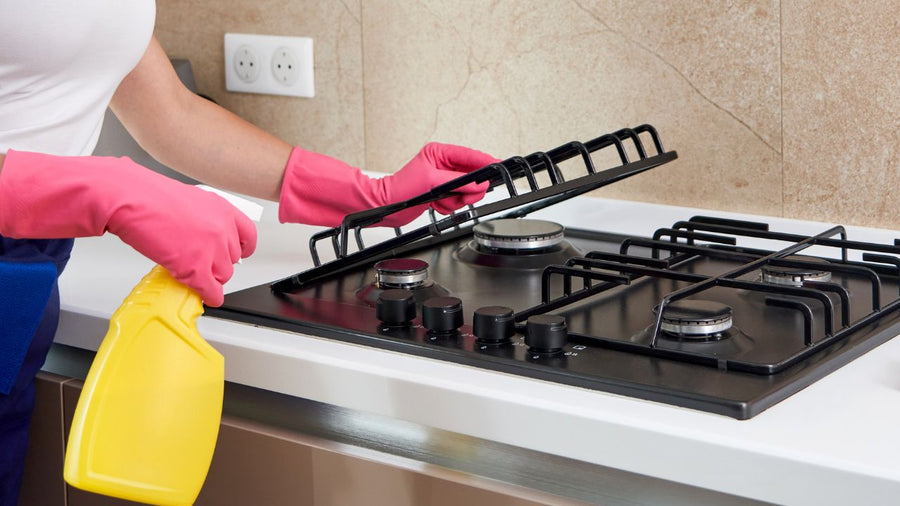 The kitchen is known as the heart of the home. While that holds great meaning for how much time we spend there with our loved ones, it also means that we use our kitchens a lot. The more time we spend in this space, the more likely we are to eventually damage something, like our cooktops. If you've accidentally damaged your gas or electric cooktop and don't know what to do next, we have some helpful kitchen tips for you. Keep reading to learn how to care for damaged cooktops, so the heart of your home continues beating.
Survey the Damage
Before you can go about caring for your damaged cooktops, you need to know what's wrong. If the damage is inside the stove or under the cooktop, it may be best to call a professional. You may also have to call a professional if the grate on your gas cooktop is completely broken or if the top of your electric cooktop is cracked, as they'll have replacements. While a good cleaning and regular maintenance can fix a lot of damages like stains and spills, you can't fix all types of damage yourself. Extensive damage requires a professional.
Caring for Your Gas Stove
If stains and spills have damaged your gas stove and you know there's nothing extensive going on, then all it needs is some tender loving care to get back to normal. Start by turning the stove off, letting it cool, and removing the grates. Place the grates in your sink and fill the sink with hot soapy water, leaving them to soak for around half an hour. If the grates are too big to be fully submerged at one time, flip them over halfway through the soaking time.
While your grates soak, take care of the burners. Spills can drip off your cookware or grates and damage them, so taking the time to clean them off will keep them in good shape. Mix 2.5 cups of water with a squirt of dish soap and ¼ cup of white distilled vinegar, and use that mixture to scrub the burners and other parts of the stove. This should remove any caked-on spills or stain damage. You can scrub your grates with this mixture as well if soaking them doesn't make them come clean.
Caring for Your Electric Stove
Depending on the type of electric stove you have, you may be able to remove burner coils. For burner coils, remove them once they're cool and scrub them with a lint-free cloth dipped in warm soapy water. You may also need to create a paste out of baking soda and water to scrub them if any stain damage persists. Use about a ½ cup of baking soda and 3-5 tables spoons of warm water for the cleaning paste. Rinse and thoroughly dry the burners before replacing them.
If you have a ceramic cooking surface, you'll need to use a different method. Sprinkle the surface with baking soda, spray it with white distilled vinegar, cover the area with a warm, soapy cloth for 10-20 minutes, and then wipe the surface clean.
Caring for damaged cooktops can be easy if the damage is only from spills or stains. For more extensive damage, call a professional. If your cooktop is damaged and you want to replace it, Robam offers high-end gas range tops, as well as a ceramic glass cooktop that will keep your kitchen functioning as the heart of your home.