Upgrade These 5 Appliances While Remodeling Your Home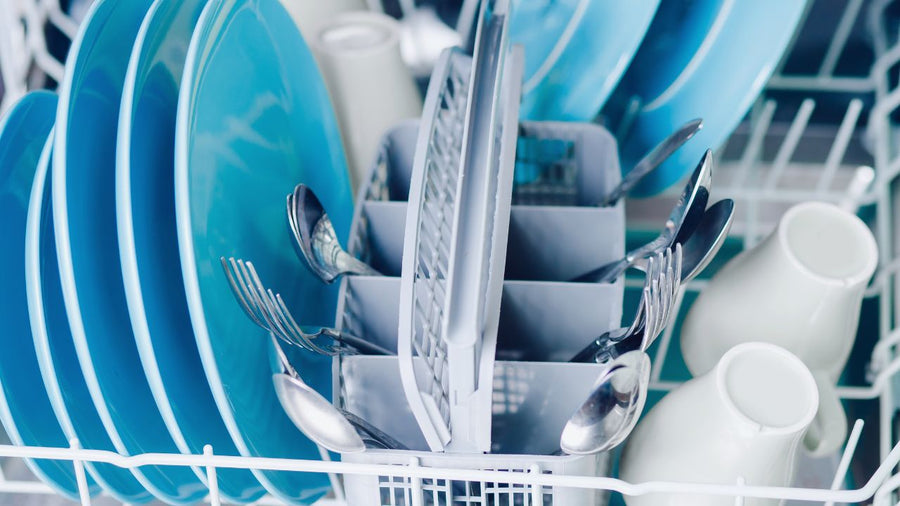 Deciding to remodel your home is both an exciting and daunting experience. You can't wait to have the home of your dreams, but you also know that it will be a lot of work to create that home. As you or your contractor undertake that remodeling work, there's another undertaking you should consider, upgrading your appliances. While you may worry that you don't have a spare moment to shop for new appliances during remodeling, taking the time to do so will ensure that all of the appliances in your newly remodeled kitchen look as good as their surroundings. Keep reading to learn about the five appliances you should upgrade while remodeling your home.
Range Hoods
If you've never used a range hood before, you might not think it's an appliance you need to add to your kitchen remodel. If you already have a range hood, you may think there's no point in upgrading it if it still works. However, good range hoods are essential to a well-functioning kitchen and worth upgrading when you have the chance.
Adding a range hood to your kitchen will make it look more professional and provide benefits you'll enjoy every time you cook on the stove. Range hoods have fans to cool down your cooking area and vents that suck smoke, fumes, and odors out of the air. This keeps your kitchen and the air inside of it safer and healthier. Installing a range hood is fairly easy, but you must vent it outside your home. Venting into a garage or attic can be dangerous and hurt your home in the long term.
If you already have a properly vented range hood, you may want to keep it how it is. However, range hoods are a very visible part of your kitchen, and if it doesn't look like it fits in your newly remodeled space, your entire kitchen can look disjointed. An older range hood might also be unable to keep up with an updated cooktop or stove. Upgrading your range hood along with the rest of your kitchen is the best way to ensure your kitchen looks great and functions properly.
Cooktops and Ranges
Your cooktop or range is probably one of your home's most used pieces of equipment. Remodeling is a great time to upgrade it for something bigger and better. If you already have gas lines running into your home, look into a new gas range cooktop that is bigger and has more safety features than your old one. If your home doesn't have gas lines, consider adding them or upgrading to a ceramic electric cooktop.
Chefs prefer cooking with gas because it allows for more balanced cooking. However, gas can also pose a danger to your home. If your old cooktop or range doesn't have safety shut-offs, then remodeling is the perfect time to get a range with that feature. Adding a high-end gas range cooktop is an excellent choice if you want to upgrade from electric to gas. And if you prefer to keep your electric appliance, upgrade from old burners to a smooth ceramic cooktop that allows for easy cleaning and a beautiful kitchen aesthetic.
Built-In Ovens
Like a cooktop, your oven is probably another of the most used pieces of equipment in your kitchen. No kitchen is complete without one. While ovens can last for years if you properly maintain them, upgrading yours is a great way to unlock your kitchen's potential. New, high-end ovens can come with over ten different cooking modes, disinfecting features, and heat preservation.
You can build the counter space around the new appliance when upgrading during a remodel. That means if you've always wanted a larger oven, but one couldn't previously fit in your space, you can make it fit during the remodel. Remodeling is a great time not just to upgrade but also to change your kitchen, and that can include a bigger oven that will allow you to cook more.
Steam Ovens
If you plan to keep your built-in oven, you can still upgrade your kitchen to include a steam oven. If you already have a steam oven, you know how helpful it can be and getting a new one will mean you can keep using this appliance for years to come. If you don't have a steam oven, including one in your remodel will help you keep your kitchen cleaner since you won't have to use your built-in oven for everything; it can help you cook healthier food in a shorter time.
A remodel is the perfect time to add a steam oven to your kitchen because you can plan how much space it will take up. While you may have previously worried about available counter space, you now know to reserve a spot for your steam oven, enabling you to plan your remodel more efficiently. If you already have a steam oven, replacing it during a remodel means that when you're finally ready to use your new kitchen, you'll have new high-end appliances to work with, which will help your kitchen look more cohesive.
High-End Dishwashers
The final appliance you should consider upgrading during a remodel is your dishwasher. Like ovens, dishwashers can last for years if properly maintained, so you may not be racing to get rid of yours. Though, new dishwashers are more powerful, less noisy, and can help you save water and energy. That means upgrading your dishwasher can save money on your water and electric bills while also benefiting the environment. They also have different wash cycles and options, like steam wash and sanitizing, which will help your newly remodeled kitchen work more efficiently.
The five appliances you should upgrade during a remodel are your range hood, cooktop or range, built-in oven, steam oven, and dishwasher. These appliances keep your kitchen running smoothly, safely, and cleanly, so keeping them up-to-date is crucial. If you're ready to make these changes and find high-end kitchen appliances for sale, you've come to the right place. Robam is proud to sell high-end range hoods, cooktops, ranges, built-in ovens, steam ovens, and dishwashers by themselves and in bundles so you can get what you need for your newly remodeled kitchen.