Key Things To Consider When Choosing a Cooktop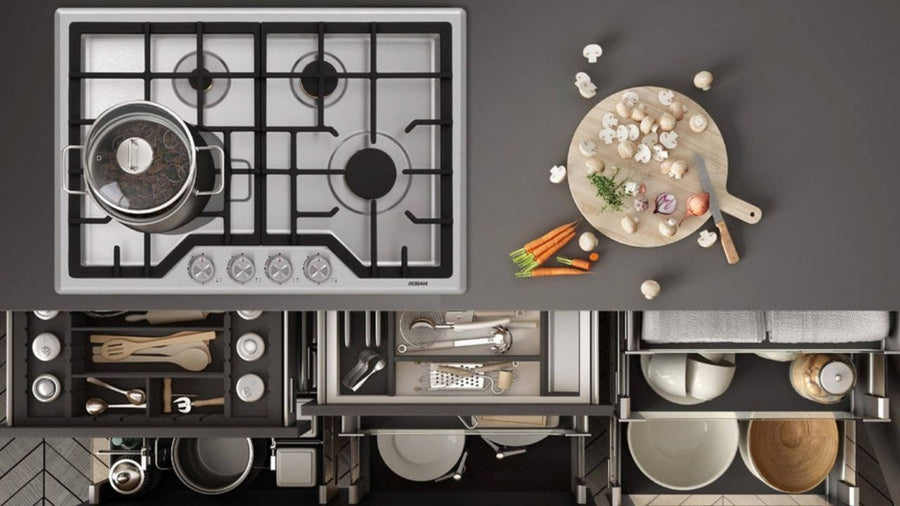 Finding the perfect kitchen appliance for your home takes time since you need to find the perfect fit. Buying a cooktop is no different than any other appliance. You'll have to decide on a budget, whether you prefer gas or electric, as well as look into the design. Plus, it's always best to investigate the many brands you can choose from to ensure you buy from a reputable brand. Get a better idea of the four key things to consider when choosing a cooktop.
Set a Budget
Before you start shopping, decide how much you're willing to spend. Your budget should relate to how often you'll use the cooktop plus the functions. You may need something larger with more burners if you love cooking, but this may also be more expensive. A more expensive cooktop may have additional features like child locks, auto shut-off, and more.
Also, remember to look at various brands, as pricing could vary from company to company. For example, more expensive brands have more notoriety because they sell a high-end product, but that isn't always the case.
Pro Tip
Now's also the time to evaluate different brands. Go window shopping and see which brands sell cooktops you like best, then jot down notes as to why. Once you get back home, hop online and read through customer reviews on both the appliance and brand.
Decide On a Type of Cooktop
Many prefer gas cooktops because they're easy to use, familiar, and reliable. If you need one installed, remember that you'll also have to connect it to your gas line. Others gravitate towards induction cooktops because they often come with features like child locks and hot surface indicators.
As you decide, keep in mind that the different cooktops cook slightly differently, so take time to determine what's best for you and your family.
Kitchen Design
The final key thing to consider when choosing a cooktop is your kitchen design and layout. Will a new cooktop fit in your kitchen, or is a remodel necessary for the perfect fit? Never buy an appliance without measuring out your kitchen space, specifically where you plan to install the new appliance. The last thing you want is to buy a new cooktop only to find it's the wrong size when experts come to install it.
Check out great options at ROBAM as you start shopping for your new cooktop. We've got high-end gas range tops, some with four and others with five burners! Cook with a great cooktop—you'll only find the best at ROBAM.