ROBAM R-Box and R-Max Win the 2022 GOOD DESIGN® Award!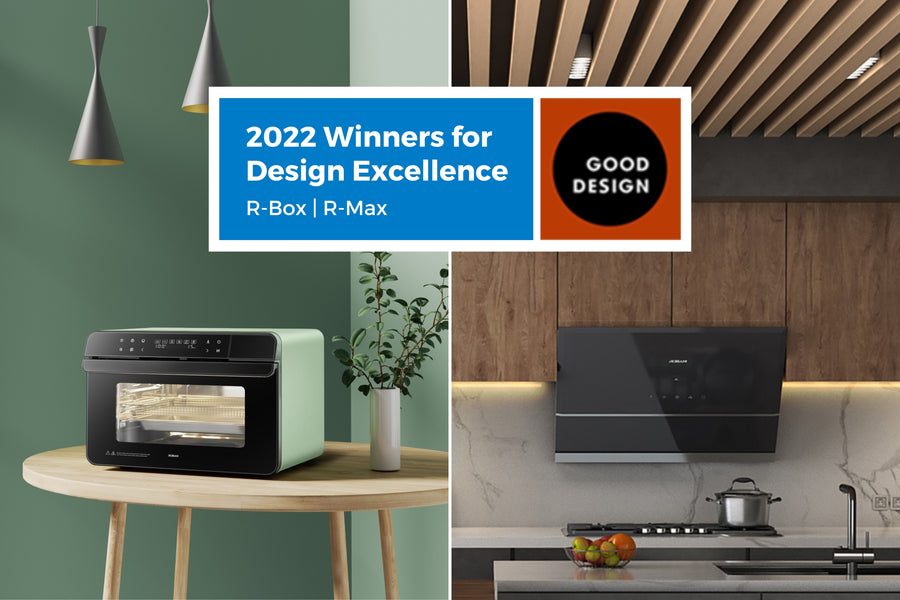 ROBAM''s R-Box Combi Steam Oven and R-Max touchless range hood are taking home the 2022 GOOD DESIGN® Award from the Chicago Athenaeum: Museum of Architecture and Design and The European Centre for Architecture Art Design and Urban Studies.
Since 1950, the GOOD DESIGN® award is the world's oldest and most recognized achievement for design excellence, founded in Chicago by Eero Saarinen and Charles and Ray Earnes.
"GOOD DESIGN® is an international symbol of a company's firm commitment to innovation and superior design embodiment." - Good Design®
ROBAM is excited to accept not one but two prestigious awards for two of its fan-favorite products. As a worldwide market leader, ROBAM understands the customer journey. ROBAM uses professional grade components to meticulously design and craft high-end kitchen appliances that elevate the cooking experience for customers without breaking the bank.
How are the GOOD DESIGN® Award Winners Selected?
Each year, leading manufacturers and industrial and graphic design firms of the design industry submit their works into the draw. Over 1,000 winners across more than 50 countries were selected to receive the 2022 GOOD DESIGN® award and were chosen based on original established criteria which considers innovative design, new technologies, form, materials, construction, concept, function, utility, energy efficiency, and sensitivity to the environment.
More About ROBAM:
ROBAM is a world-class leader of premium kitchen appliances. ROBAM has been ranked #1 in global sales for over 7 consecutive years. ROBAM maintains good relationships with excellent international designers. These relationships and ROBAM's dedicated team help ROBAM continue to make impactful innovations in design year after year.